The government on Friday issued a notification for the formation of high-powered commission led by NAB Deputy Chairman Hussain Asghar to probe into the Rs24000 billion loans acquired during the last 10 years.
According to the notification, the commission comprises 12 members from National Accountability Bureau (NAB), Federal Investigation Agency (FIA), Intelligence Bureau (IB) and Inter-Services Intelligence (ISI) and will be headed by National Accountability Bureau (NAB) Deputy Chairman Hussain Asghar.
The commission will have to submit interim reports of progress every month and a final report within six months.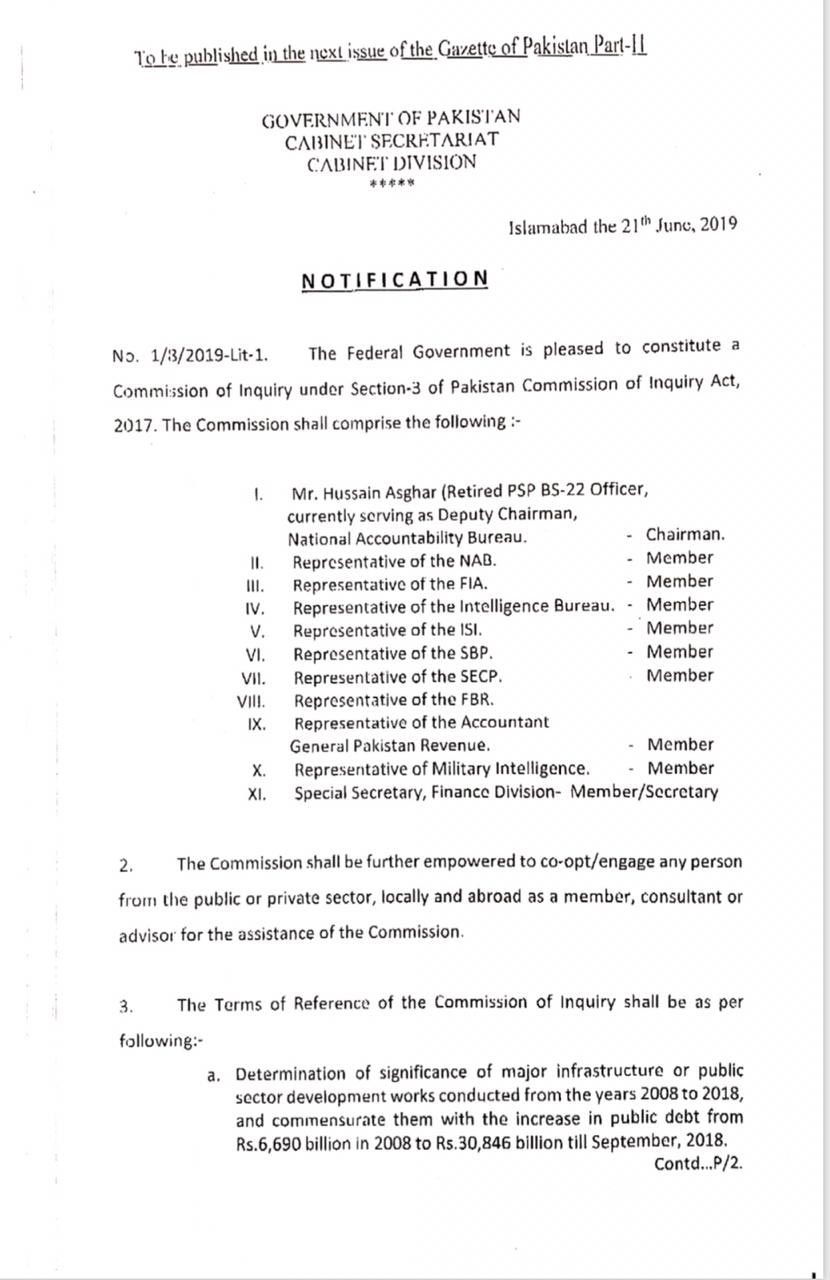 In his address to the nation on June 11, PM Imran had announced to form a high-powered inquiry commission to probe into loans acquired in the last 10 years. He claimed that the country's debt rose to Rs97,000 billion in the past 10 years, and accused the opposition parties of destabilising the country.
Imran Khan said that he himself would oversee the high-powered inquiry commission's investigations.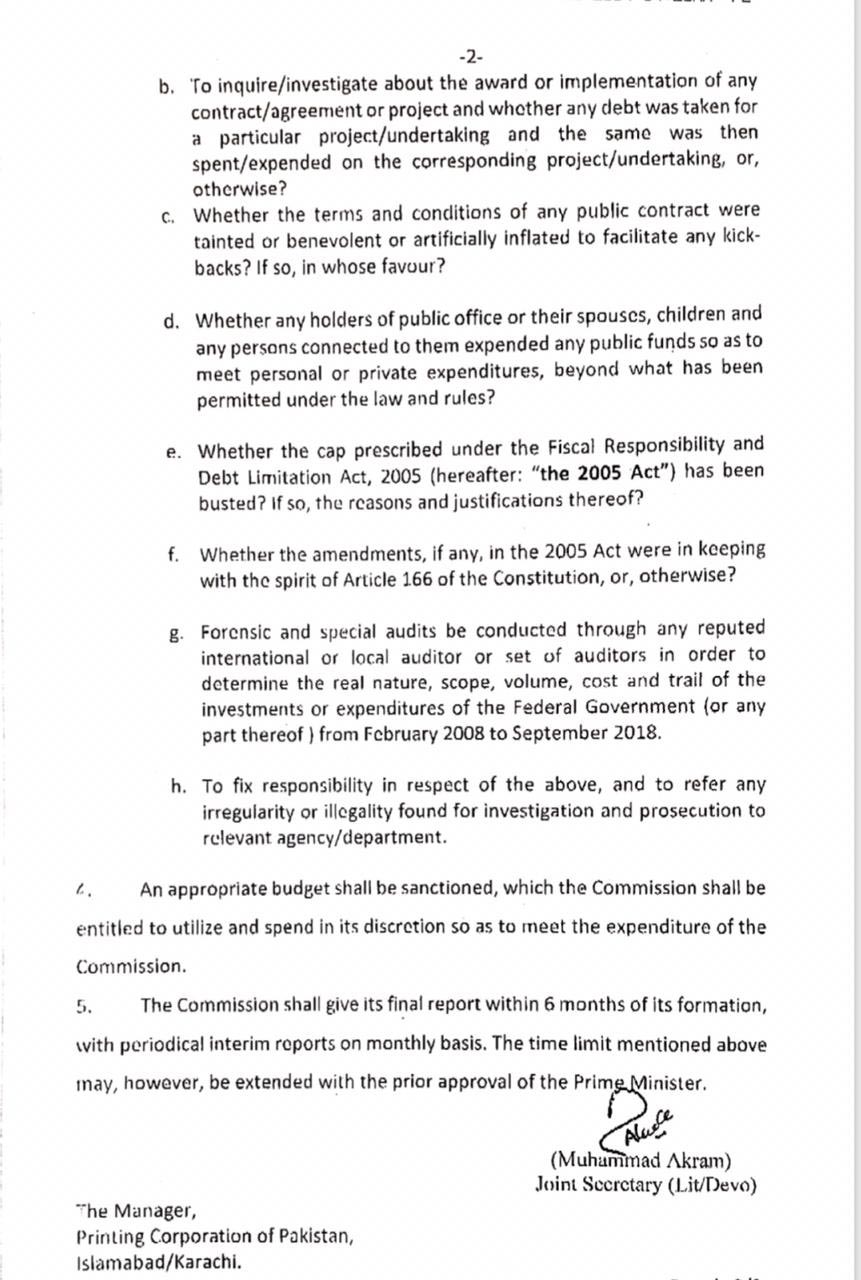 It will also look into all ministries and divisions including ministers concerned who have spent public money and where any misappropriation found, the Commission will work for return of this money to the exchequer.
The Commission will also look into any misuse of public exchequer for personal use and gains, such as foreign travels, foreign medical treatment expenses, construction of roads and infrastructure for private houses declared as camp offices of high officials.